Stainless Steel "Mohave" Exhaust System
Application
Triumph Bonneville, Thruxton or Scrambler (all versions 2001-2016).

Description
Available in polished stainless steel finish, or satin black (paint baked in autoclave oven, +100€).

Noise level intermediate (louder than standard, but not "antisocial"). Removable baffles. This video (here) will give you a good idea of the sound produced.

Certified "Euro 3" (with dB-killers in place), supplied with E3 certificate.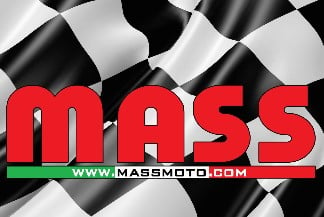 Designed and crafted by MASS Moto in Italy. MASS is a small company that combines passion and high technology to produce products of very high quality and perfect finish. All MASS products are made of aviation-quality stainless steel and are type-approved for Europe.

Fitment
Fits on existing mounting points, requires no modification of the bike, totally reversible assembly. Compatible with the original side panels on Bonneville and Thruxton (and of course on Scrambler).
It is recommended to perform a carburetor/injection adjustment to maximise the gain in performance and sound.
12-months warranty.
Superbe ligne d'echappement inox , un bijou mécanique pour votre moto
et merci a l'équipe de British Legends pour leurs conseils ,écoute et aimabilitée