"Mohave" Exhaust System for Triumph Street Scrambler
Application
For Triumph Street Scrambler 2017+ only.
For Scrambler 2006-2016 please see here.

Description
Construction "all stainless steel", hand-made in Italy, highly finished.
Weight gain 4,5kgs.
Available in polished stainless steel finish, brushed stainless steel, or satin black (powder-coated then baked in 300C autoclave oven).
Two versions :
1 - With catalysts, gives a "sharper" engine sound even if the dB rating remains within regulations. Euro4 compliant, certificate supplied in English and German. Small gain in performance.
2 - Without catalyts, slightly louder noise, noticeable performance gin (approx +5% both torque and power), but this version is not road legal in Europe.
In both cases, this exhaust includes the plug holes to house the O2 sensors. You can either insert them as standard (the ECU will recognise the higher flow and adapt its parameters), or replace them with our O2 elimination kit (see here).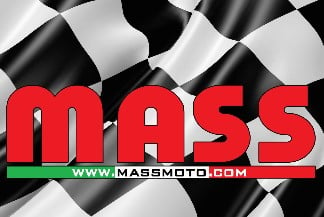 Designed and crafted by MASS Moto in Italy. MASS is a small company that combines passion and high technology to produce products of very high quality and perfect finish. All MASS products are made of aviation-quality stainless steel and are type-approved for Europe.
Please note: the system is delivered with the same finish on all parts, the pictures of a bike with black shields was subject to this custom modification by the customer (very easy to do if you like it!).
Fitment
Fits as a direct replacement for the original line, requires no modification of the bike, totally reversible assembly.
Warranty 12 months.
Son 5/5. Je les ai en décata. Magnifique esthétiquement. Je les conseille. J'hésite à enlever les lambda.
Excellent produit.