3-into-1 "Tromb" Exhaust System (Stainless Steel)
Version A for
- Legend TT (1998-2001)
- Adventurer 900 (1995-2001)
- Thunderbird 900 (1995-2003)
Version B for Thunderbird Sport (1998-2004).

Description
Stainless steel exhaust system 3-into-1 with removable baffles ("dB-killers"). Full stainless-steel construction, hand made in Italy - superb quality.

Weighs only 6 kg for the full system, half the weight of the original!

Certified "Euro 3" (with dB-killers in place), supplied with E3 certificate.

With baffles in place, the noise level is slightly higher than stock, but with a nicer/firmer sound.

With baffles removed, the noise level is (of course) higher, but not "antisocial" - you won't upset your neighbours (or the police, except if they are trying to be difficult...).

Listen to them in this video (with baffles in place).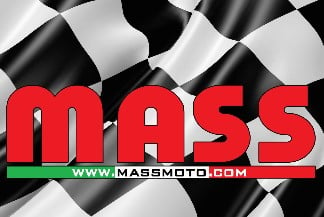 Designed and crafted by MASS Moto in Italy. MASS is a small company that combines passion and high technology to produce products of very high quality and perfect finish. All MASS products are made of aviation-quality stainless steel and are type-approved for Europe.
Fitment
Easy installation with basic mechanical knowledge. Requires no modification of the bike, totally reversible assembly.

12-months warranty.
A well made product that fits well and looks good. Excellent service from Renaud at British Legends - buy with confidence.