Stainless Steel Silencers for Royal-Enfield
Application
- Royal-Enfield Interceptor 650 (2018-2021)
- Royal-Enfield Continental GT 650 (2018-2021)
Not suitable for Euro5 versions from 2021+.
Description
Pair of stainless steel silencers with removable dB-killers.
100% stainless steel construction, handmade in Italy, fantastic quality.
Finishing by "mirror effect" polishing.
Benefits
- Weight gain: only 3.4 kg per pair, less than half of the original exhausts!
- Performance gain: around + 5% in torque and power, effect felt in particular at low/medium revs
- Better heat dissipation
Noise level 3/10: a little louder than the original with the dB-killers in place, with a "classic" sound style.
The dB-killers are removable in a few minutes. Without the dB-killers, the noise is of course higher without being "antisocial" (or getting you into trouble).
Version with catalysts
Euro4 approved, delivered with European certificate.
Catalysts integrated into the body of each silencer, as original.
Version without catalysts
Not approved, for use on private road only.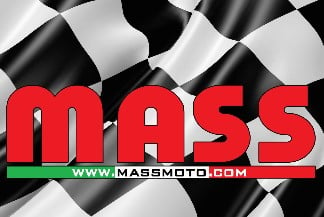 Designed and crafted by MASS Moto in Italy. MASS is a small company that combines passion and high technology to produce products of very high quality and perfect finish. All MASS products are made of aviation-quality stainless steel.
Fitment
Easy assembly with basic mechanical knowledge.
Direct mounting to replace the original pots, no modification to be expected.
Fully reversible mounting.
There is no need to perform an ECU adjustment, it will automatically adjust itself to maximise the gain in performance and sound.

24-months warranty.