Stainless Steel Silencers for Street Twin (2016-2018)
Last set in stock - bargain !
Application
Only for Triumph Street Twin from 2016-2018 (up to VIN 914972).
Not suitable for later versions.

Not compatible with a center stand.
Description
Stainless steel silencers with removable baffles ("dB-killers"). Full stainless-steel construction, hand made in Italy - superb quality.

Weighs only 3.4 kg for the pair, less than half the weight of the originals!

Certified "Euro 3" (with dB-killers in place), supplied with EU certificate.

With baffles in place, the noise level is slightly higher than stock, but with a nicer/firmer sound. Listen to them here.

With baffles removed, the noise level is (of course) higher, but not "antisocial" - you won't upset your neighbours (or the police, except if they are trying to be difficult...)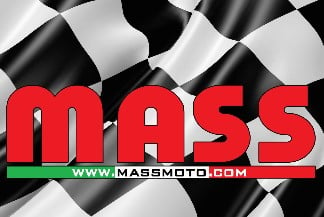 Designed and crafted by MASS Moto in Italy. MASS is a small company that combines passion and high technology to produce products of very high quality and perfect finish. All MASS products are made of aviation-quality stainless steel and are type-approved for Europe.
Fitment
Easy installation with basic mechanical knowledge.
Requires no modification of the bike, totally reversible assembly.
There is no need to perform an ECU adjustment, it will automatically adjust itself to maximise the gain in performance and sound.

12-months warranty.
Bien reçu la totalité de mes colis , je vous en remercie , les échappements sont magnifiques !